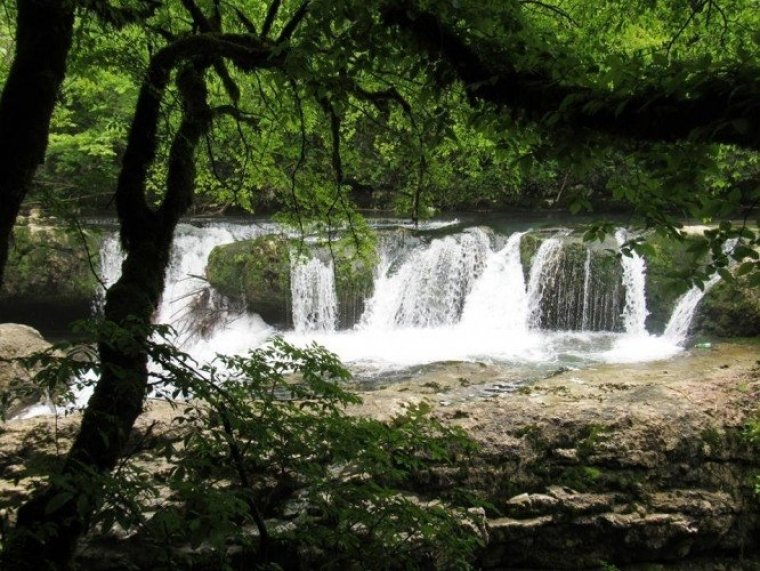 The Kachchali Canyon is located between the village of Gachdeli and Inchkhuri (5 km from Martvili).
River
Abasha crosses the anticline stem and produces a chain of canal, whose length is 2400 m, and the intersection of 20-40 m.
In some places the canyon is stepped up and the 12 m high waterfall in the middle of it will create a famous waterfall.
The canyon boat can be quite deeply swept away.